Once upon a time, there was a peaceful mountain village. It was blessed with a holy pond, inhabited by a pair of mermaids. Sisters eternal, they loved nothing more than to help the villagers using their great wisdom.
"Obey us in all things, no matter how strange," they said. "What we will ask you to do may alarm you, but it is for your benefit, and your village will prosper." And so it did.
But if that were the end of the tale, you wouldn't be here.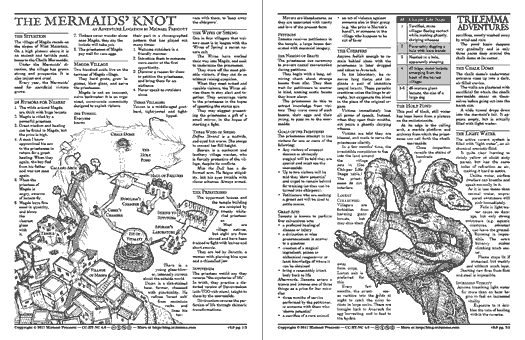 In the spirit of a sandbox adventure location, what the adventurers will get up to depends entirely on them. The mermaid sisters have a great amount of magical knowledge, and could legitimately serve as mentors, patrons, or at least wise resources to player characters.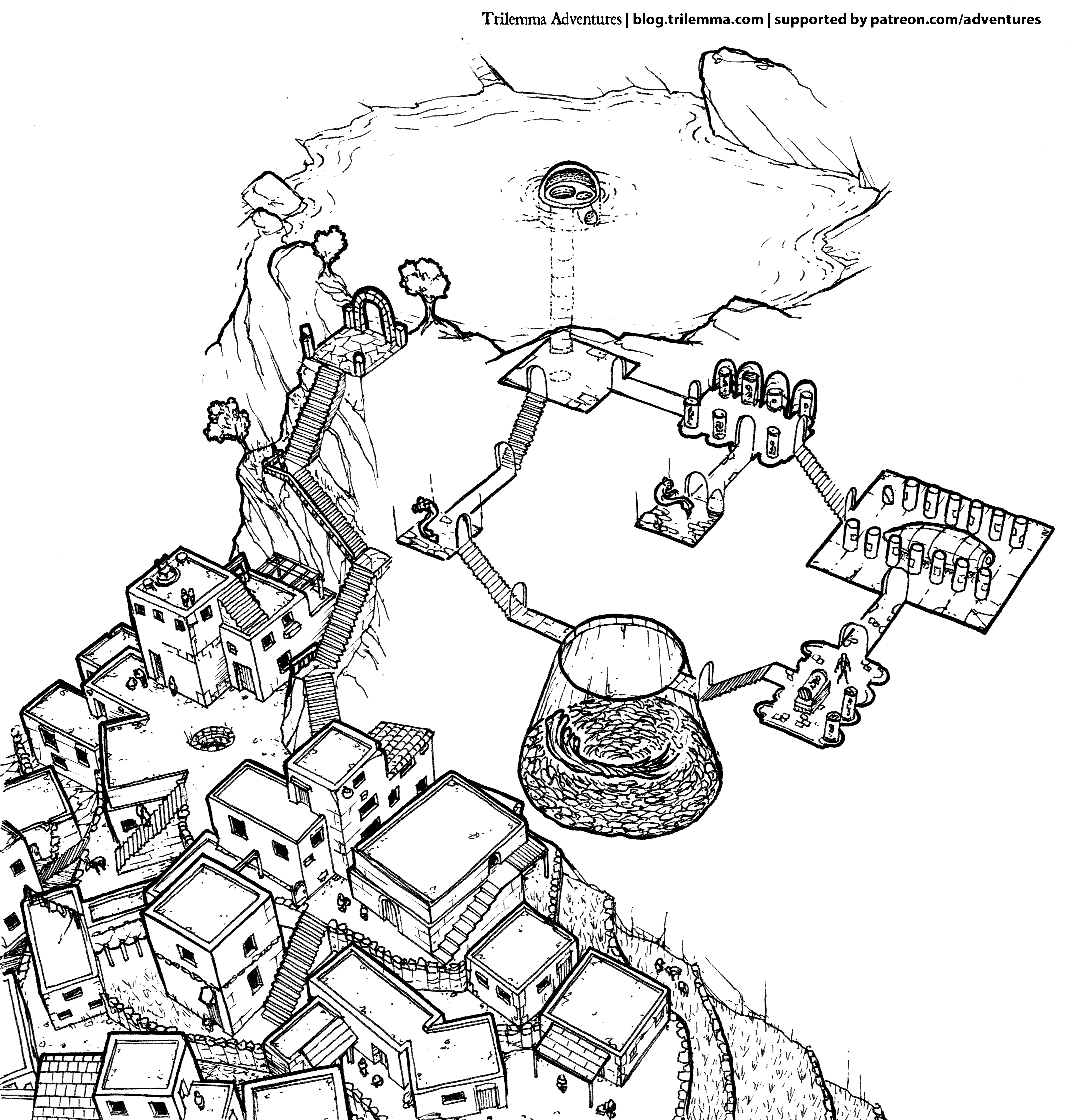 If, on the other hand, they believe the Wives of Spring that the priestesses and mermaids must be stopped--or if they fall victim to the snares they have put in place to feed their great projects--they will have a fight on their hands in an unusual situation.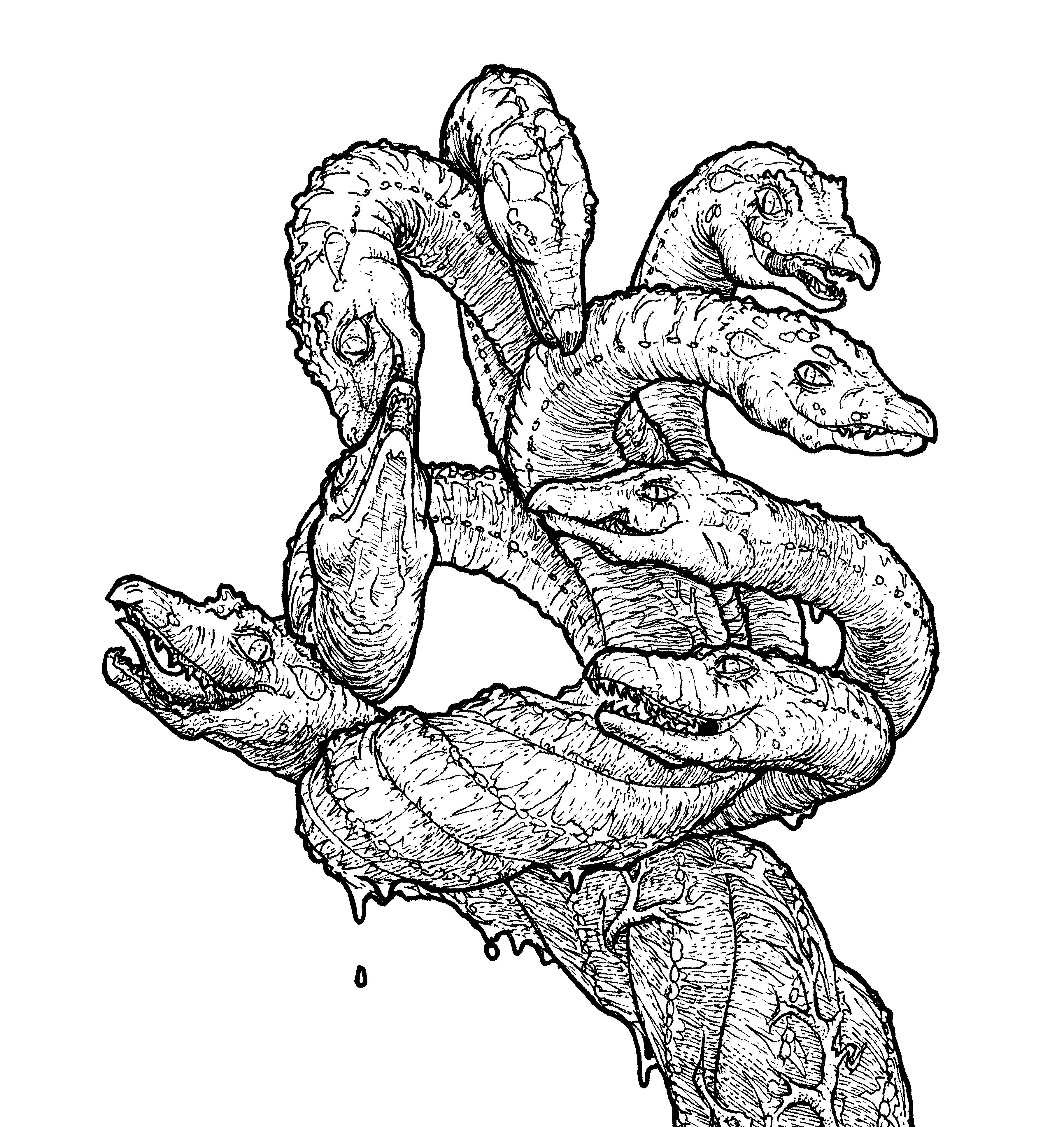 Inserting the village of Magda in your own campaign setting can be done a few ways. One, you can just plop it somewhere and wait for PCs to stumble into it. People have a habit of disappearing around Magda, and someone may petition the PCs for aid.
If you want to raise the stakes a little, the Wives of Spring may have chosen to murder or abduct someone well known passing through the area, in the hopes of bringing down trouble for the priestesses.
Alternately, the wisdom of the priestesses may be know throughout the region. If the players are looking for an answer to something, to lift a curse (or to raise the dead), they may find leads that take them to Magda.
--
As always, many thanks to my
patrons for supporting me
. Because of your generosity, the text and the illustrations from this adventure are all available for use under CC-BY-NC for non-commercial uses.